Reminisce (Alaga Ibile aka Oja Daddy) is from Ajilete, Yewa South LGA in Ogun state, the western part of Nigeria. He was born on the 26th of January, in Kaduna state, (Northern Nigeria). In school, he listened to various genres of local and foreign music and performed in school activities. He developed his rapping skills by emulating rappers like Nas, Jay Z and Snoop Dogg. He studied purchasing and supply at Kwara State Polytechnic.
The singles; 'If Only', 'Koko Bi Chicken', 'Daddy Mi', 'Tesojue', 'Government', '2Mussh', 'Local Rappers', 'Asalamalekun', 'Diet' and 'Ponmile' gave him Accolades. Which also earned Reminisce the OG title he carries now and Alaga Ibile.
Reminisce have dropped the following music projects; 'Book Of Rap Stories' (album), 'Alaga Ibile' (album), 'Baba Hafusa' (album), 'El Hadj' (album) and Ponmile EP (a project that housed 6 different Remixes of his 2017 hit song "Ponmile").
"Vibes & Insha Allah" will be his second released EP and this sure would do better than 'Ponmile EP' cos of the EP's originality, structure and production. See the new EP Track-listing and credits Below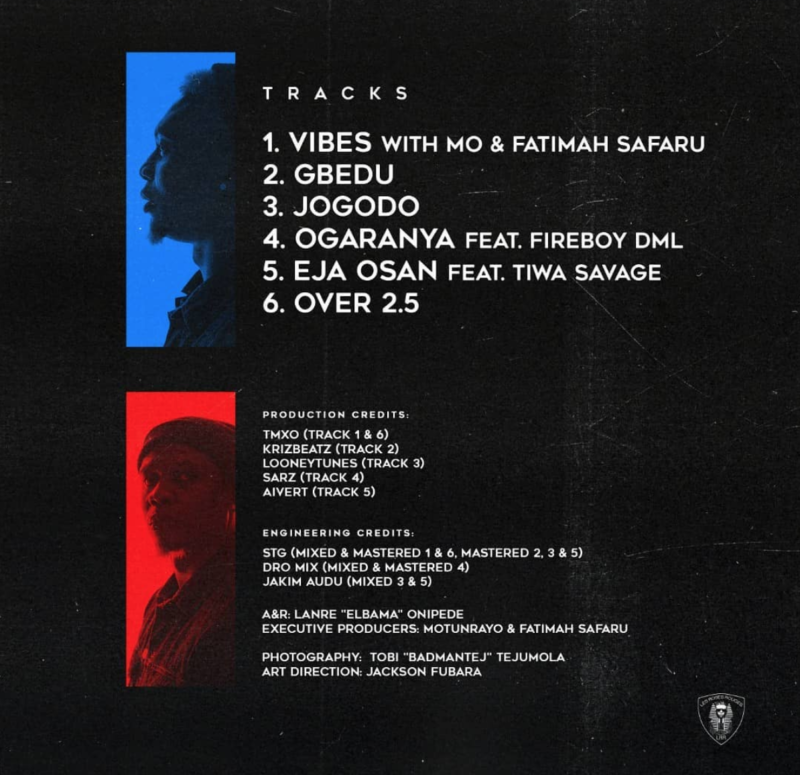 All tracks are new songs from Reminisce except from 'Ogaranya' that was released two days back. The EP opens with the voice of his two daughters (Mo and Fatimah) on the track "Vibes" asking him why he records and make musics. On the first track Oja Daddy talked about recording topnotch rap verses, taking care of family in the process and staying focus.
Listen to the full 'Vibes & Insha Allah' EP below… Enjoy!